Interpreting means converting spoken communication from one language to another in real time. Our interpreters are skilled in facilitating meetings between people who speak different languages. Asian Trust Translation offer the highest level of interpretation services, combining highly-qualified interpreters with our own extensive industry experience.
We offer range of interpreting services: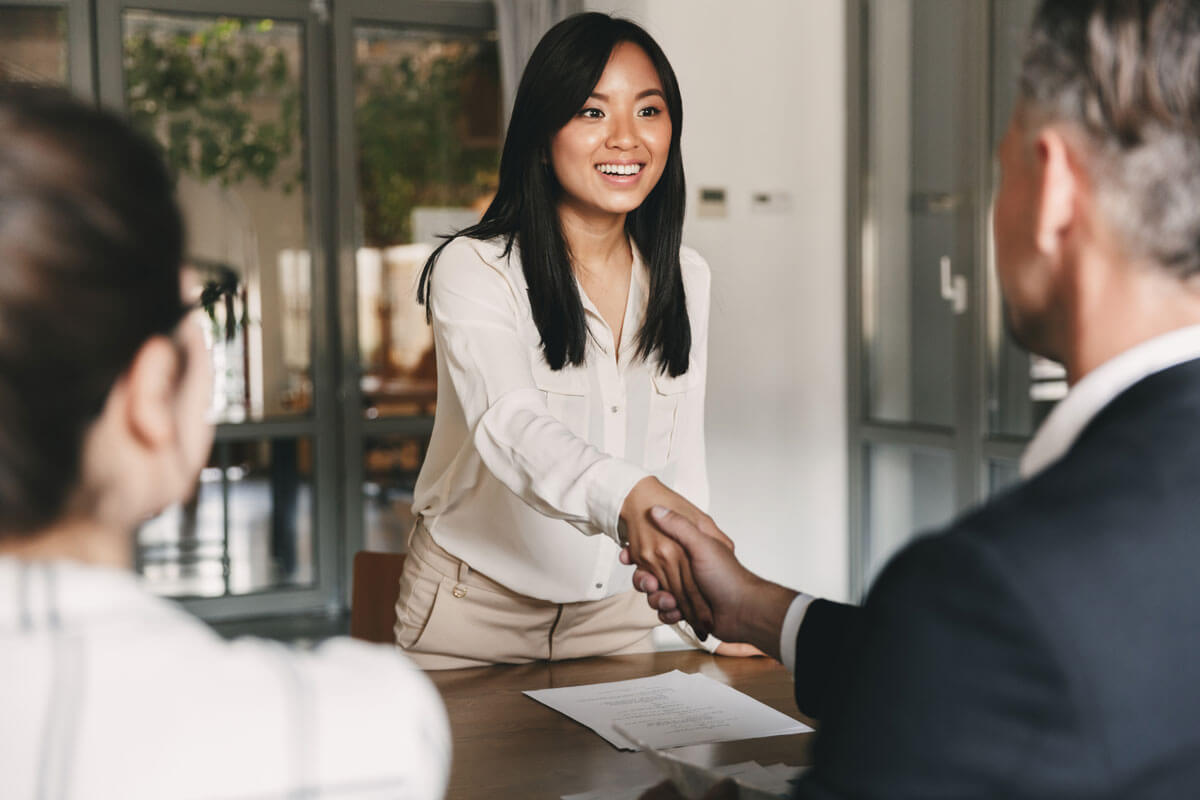 Simultaneous Interpretation:  At large international gatherings, the interpreter must listen to the speaker of the source language and, simultaneously, convey the content to the target-language audience. This form of interpreting is often considered to be the most demanding and is commonly used at conferences.
In addition to coordinating interpreters, we also provide the specialized equipment they require, such as wired, wireless and infrared systems, private booths, headsets, and more.
Consecutive interpreting: With consecutive interpreting, the interpreter speaks after the source-language speaker has finished a sentence, message, or even an entire speech. This style of interpreting is common in business meetings, discussions, informal events, court hearings, and job interviews, among other settings.
Telephone & video interpreting: An off-site interpreter translates the call into the respective languages ​​over the phone or videoconferencing technology. This form of interpreting is especially convenient when no on-site interpreter is readily available in the location where services are needed. We provide the technology to support videoconferencing for remote interpreting.
CAT TOOLS
Computer-Assisted Translation (CAT) software is distinctly different from machine translation. While machine translation uses software to translate, CAT tools aid a human translator to be more efficient, more accurate, and more consistent – leading to better quality at a lower cost. We use a variety of industry-standard CAT tools such as SDL Trados, Wordfast MemoQ, and Across.
Translation Memories
One component that makes CAT software so powerful is Translation Memory. This is simply a database of terminology and phrasing compiled from the client's previously translated content, which can then be applied to new translation requests from the same client. Translations thus remain consistent, and the savings from not having to retranslate identical materials can be passed on to you. If you would like to learn more about how you can benefit from Translation Memory, please contact us.
Terminology Management
In addition to using translation memory, we also maintain glossaries for terminology management using industry standard software, as well as government and internationally recognized glossaries. This is especially important when more than one translator is assigned to a project. It allows the translators to pool their knowledge and ensure consistency throughout the project, and it guarantees that the client's chosen terminology is always maintained.
Turnaround
We will always try to accommodate your deadline. We can achieve a 24-hour turnaround for urgent requests.
Our Clients
Asian Trust Translation provides leading edge, creative translation and localization services, adding value through consistency, cultural proficiency, and cost management in our clients' global brand messaging. With the support of our localization associates, these aspects (especially cultural proficiency) guarantee that your message is communicated around the world in just the right way.
We've had the pleasure and honor of working with a growing array of clients in diverse sectors including finance, technology, IT, government, and global consumer marketing.